Site is in development. Link buttons with white backgrounds haven't been completed. Colored buttons should work. Please let me know if you encounter a broken link. Comments and suggestions welcome
Workshop and Short Course
Mohali, India 2016
In August 2016 I spent 3 weeks at the Indian Institute of Science Education and Research at the invitation of Parth Chuahan. I made presentation,taught a few classes,did a knapping workshop with 4 of Parth's PhD students, produced flaked stone objects and sequences for a teaching collection and consulted on the establishment of an experimental lab and programme. The venue was a newly established campus in Mohali, close to the city of Chandigarh, Punjab, India.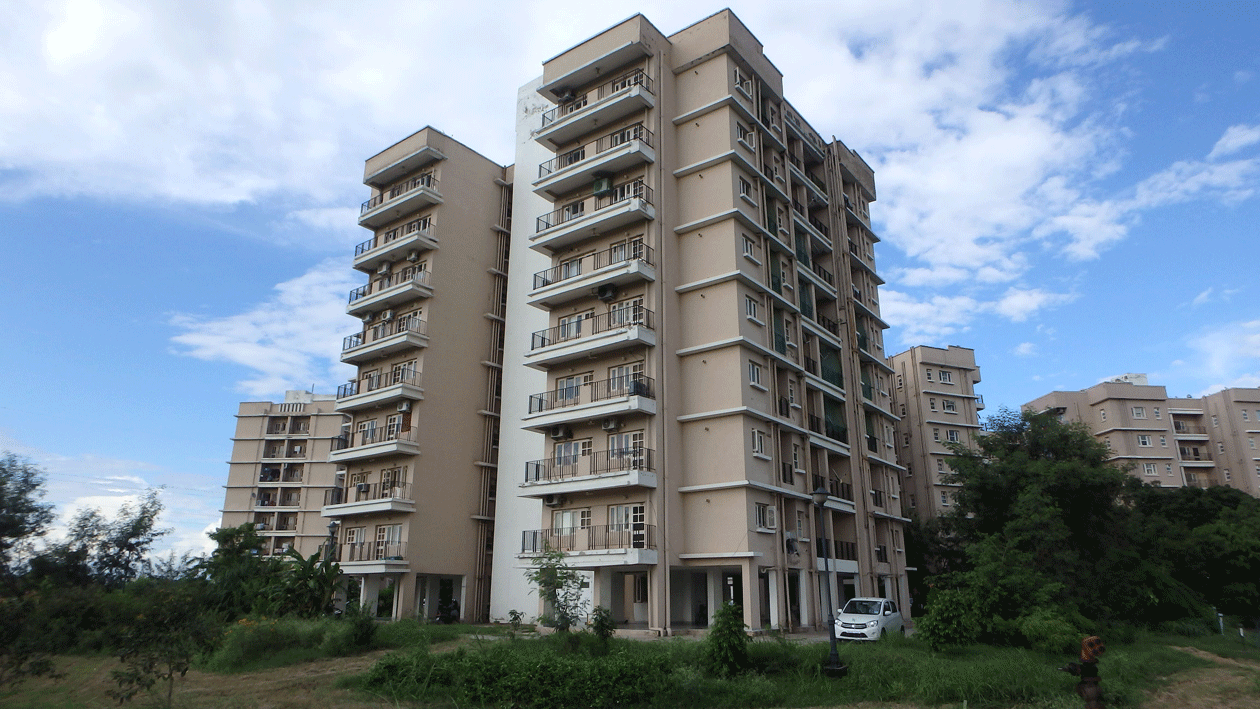 Mohali campus wildlife reserve wild peacocks.
The setting is suburban/rural and about 1/2 of the campus is set aside as a nature reserve. A multi-day
Introductory knapping demonstration
knapping workshop was conducted with 4 PhD students, all researching Lower Palaeolithic topics. The students were Vivek Singh, Shashi Mehra, Ravindra Devra and Nupur Tiwari. After several days of learning and practice, the students assisted me in a knapping session
Students knapping in pairs
with an undergraduate class. They all did an excellent job and experienced the adage that the best way to learn a skill is to teach it. Our greatest challenge was getting suitable pieces of raw material for use by beginners. Several types of stones had been donated from the Gujerat area. The person who selected the stones did not have knapping experience. Never the less I'd estimate that about 1/4 to 1/3 of the stiones had some knapping qualities.
Undergraduate class knapping
In addition to the on-campus activities our core group went on several field trips;one to collect quartzites for flaking from a river bottom near a Lower Palaeolithic archaeological locality.
Collecting raw material at Kala Amb near the Toka Site.
Christ Church Shimla Himachal Pradesh India
people. It is part of Sikh Guruwara (temple) practice to feed all people regardless of faith, economic position or status. It reminded me of a Pueblo Feast day except they fed 300+ at a time in shifts. I was told this goes on there 24/7 and all of the cooks, servers, dishwashers, etc. are volunteers. There were plenty of opportunities to make donations but these were passive and not in any way required. While solemn, it was a positive almost festive atmosphere. The architecture is spectacular.
The final days of my visit were spent knapping, assessing the PhD students' assemblages, giving lectures and socializing. The evening of my final lecture I was treated to a traditional Indian vegetarian meal cooked by the students at Parth's flat.
The entire visit was enjoyable, inspiring and intellectually stimulating. I experienced a different side of Indian cultures and academia than I had on my previous trips to India. The students at IISER are fortunate to have such opportunities as Parth makes available. I hope to go back someday.
I was also treated to day trips to see local sights and culture. One of these was up into the Lesser Himalayas to a colonial town where British people would holiday. Most of the original colonial buildings were converted to military functions, however there is a still active Anglican church. The town is still primarily a tourist attraction with the requisite mischievous macaques, markets, restaurants etc. At about 6000 feet in elevation it was a relief from the hot muggy monsoon weather in Mohali and Chandigarh.
Another excursion took us north to the largest reservoir in India; Bhakra Beas. We stopped at a roadside restaurant for lunch then went on to one of the largest and most historically important Sikh religious centers; Gurudwara Takht Sri Kesgarh Sahib. This is an active religious center with services on-going. We we allowed to look through the various buildings and observe the services. We also were served a meal there with about 300 other
Macaque strategically placed to take advantage of any unattended food .